We are passionate about efficient processes, technology and love good food
Our team is comprised of the great people, committed to our cause.
The PreciTaste team brings their experiences, expertise,  and skills to provide the most authentic solutions to our clients and opportunities for employees across offices. Driven by the urge to innovate and transform, our leaders are passionate professionals who understand how to succeed in the demanding food world.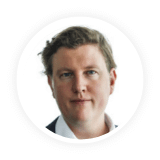 Machine Learning Sc.D. Quantum Computing M.Sc. | TUM & MIT trained | Inventor with 70+ patents | formerly founded and led the Cognitive Technical Systems Excellence Cluster research group at TUM
M.B.A | Board member of Gemini Bakery Systems and President of WP Bakery Group USA
M.Sc. (IT) | TUM Trained | 10+ years of AI solution deployments in Automotive and Food | Inventor
Formerly headed 50,000 coffee deployments at market leader EU coffee company Tchibo | 7 years as CEO of an industrial food manufacturer
XLRI alumni | 20+ years experience | Formerly with Hewlett Packard, responsible for 20,000 employees
Operations Manager & Head of PreciTaste India
University of Mannheim alumni | Former EA to the board of a leading European bakery and retailer supplier
Our customer success team drives the client's journey successfully with our solutions and ensures they get more value.
Machine Learning Sc.D. Quantum Computing M.Sc. | TUM & MIT trained | Inventor with 70+ patents | formerly founded and led the Cognitive Technical Systems Excellence Cluster research group at TUM
M.B.A | Board member of Gemini Bakery Systems and President of WP Bakery Group USA
M.Sc. (IT) | TUM Trained | 10+ years of AI solution deployments in Automotive and Food | Inventor
If I have seen further it is by standing on the shoulders of Giants