We are passionate about transformative technology, driving change in the foodservice industry, and love great food.
Our team is comprised of experienced professionals with diverse backgrounds who are committed to our cause.
The PreciTaste team brings expertise and skills to provide advanced solutions to our customers while fostering employee growth across offices. Driven to innovate, our leaders are dedicated to creating impactful solutions for the evolving food industry.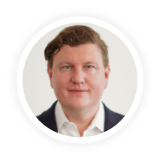 Machine Learning Sc.D. Quantum Computing M.Sc. | TUM & MIT trained | Inventor with 70+ patents | Formerly founded and led the Cognitive Technical Systems Excellence Cluster research group at TUM
M.B.A | Board member of Gemini Bakery Systems and President of WP Bakery Group USA
Vice President of Engineering
M.Sc. (IT) | TUM Trained | 10+ years of AI solution deployments in Automotive and Food | Inventor
Vice President of Operations
Formerly headed 50,000 coffee deployments at market leader EU coffee company Tchibo | 7 years as CEO of an industrial food manufacturer
Vice President of Revenue
Former Director of IT Supplier Management at McDonald's US | Former Chief Business Development Officer for ZIVELO (Acquired by Verifone) | Former VP of Sales for SaaS-based Operational Management Solution
University of Mannheim alumni | Former EA to the board of a leading European bakery and retailer supplier
Director of Communications
Formerly headed public relations strategies for corporate, tech and foodservice brands | 12+ years of communications experience
Formerly Head of Recruiting at KIND Snacks | Formerly founding executive team and Chief Talent Officer at Mathison | 15+ years of HR/Talent experience
Former Solutions Architect at BizOS Software | 16+ yrs experience
Through collaboration, leadership, and strategic guidance, our board is committed to fulfilling PreciTaste's mission to be the Standard for Digital Food AI Management.
PreciTaste CEO & Co-Founder
PreciTaste COO & Co-Founder
Digital & Tech Leader
(Formerly Amazon & Bertelsmann)
Partner, Melitas Ventures
Operating Partner, Cleveland Avenue, LLC