Granular Insights with a Global Perspective
TasteOS cloud-based reporting delivers detailed insights from your entire fleet of IoT-enabled locations.
Each AI Agent has specific skills that correspond to actions which manage different aspects of the production process(es) such as identifying or counting products, interpreting or guiding a baking process, or analyzing operations to instruct staff what to do. The AI Agent reports data via the TasteOS Reporting Platform which acts as the broader architecture for the local AI Agents.
Several similar AI Agents can report within the same TasteOS platform. For example, eight different restaurants could report to the same TasteOS dashboard. Not only that, TasteOS can also host dissimilar AI agents in the same TasteOS. A universal architecture, it can report related findings at different points in the supply chain via different AI Agents. As an example, AI Line Agent can manage bakery products on a production line, while Virtual Baker can monitor the baking process for these same products at a retail location.
Network your restaurant kitchen with our state-of-the-art Cloud Service, and monitor operation from anywhere in the world.
Increase quality control with statistics and predictions
Monitor and control production with the TasteOS dashboard
Manage, review and process data of hundreds of locations with a smartphone or laptop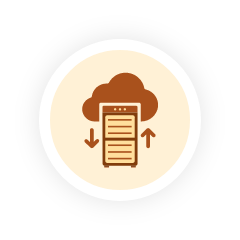 Prevent unnecessary service calls and reduce managerial workloads
Customizable dashboards and alerts
Remote update and distribution of cooking programs
Get A Customized Solution
Our suite of artificial intelligence software is ready to be adapted to your specific needs. We excel in integrating solutions into existing equipment rapidly and unobtrusively.
Our IoT platform makes any process transparent and tracks KPI metrics from week 1. Find out how AI can benefit your business.