Cook Your Customers' Food
The Future of KDS is Here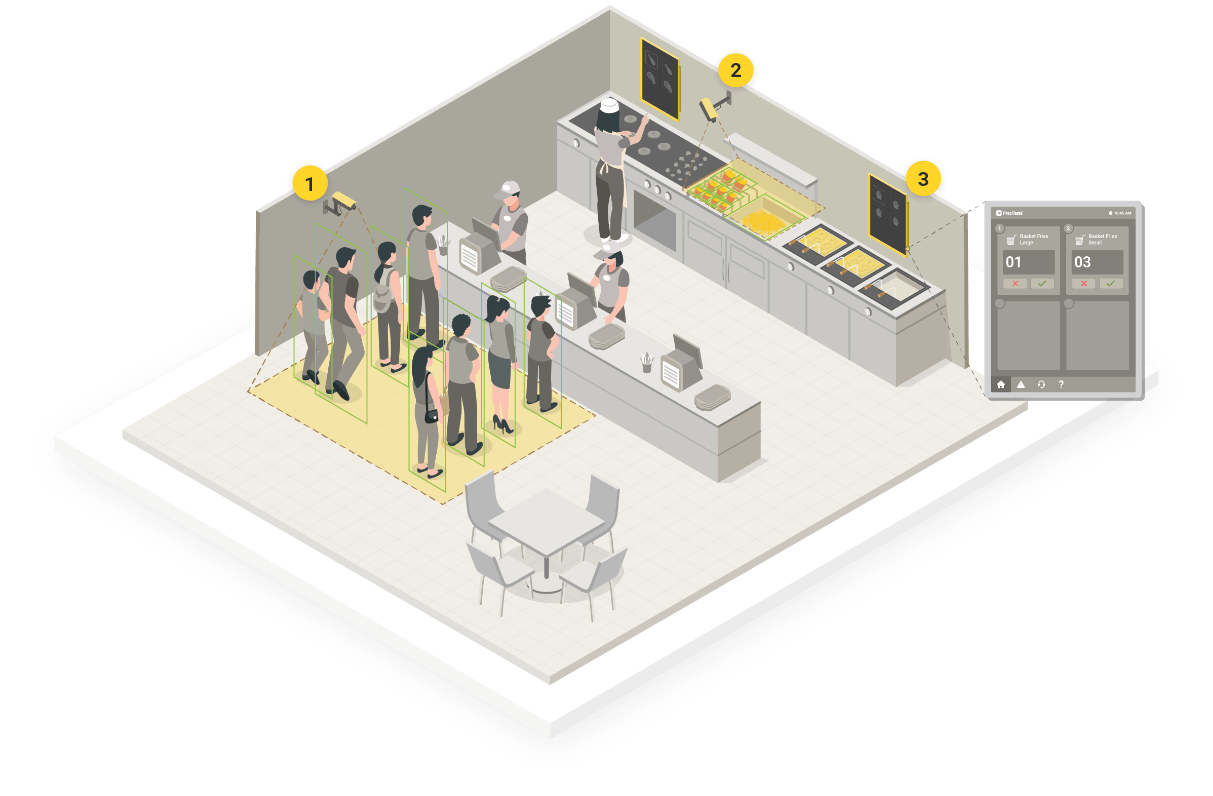 1.0
Cameras see customers in line and cars entering drive thru.
2.0
Cameras monitors inventory & track freshness.
3.0
SmartKDS requests food from crew to meet forecasted demand.
Our suite of artificial intelligence software is ready to be adapted to your specific needs. We excel in integrating solutions into existing equipment rapidly and unobtrusively.
Our IoT platform makes any process transparent and tracks KPI metrics from week 1. Find out how AI can benefit your business.